We are a professional association that promotes sustainability within the business events industry in Southern Africa. We facilitate an enabling environment for learning, growth and collaboration. Our goal is to be the recognised professional association of the business events industry of Southern Africa
With over 1500 members, we protect the integrity and professional image of the business events industry ensuring the industry gains the respect and admiration of the business leaders we serve.
Connect with Conference Industry Leaders
Imagine an industry dedicated to best practice standards, ethical conduct and ongoing training to inspire and grow new talent, while facilitating networking platforms to share knowledge and opportunities. That was the goal behind the formation of the Southern African Association for the Conference Industry – SAACI. Founded in 1987 by Keith McCusker, it is now the recognized professional association for the business events industry of Southern Africa.
As 2018 becomes a memory, we reflect on all the amazing achievements of not only our SAACI members but our industry as a whole. We wish all our members well during this well deserved break as we look forward to 2019 taking us to new heights
Tshwane Branch Power Breakfast
17 September 2018
Join us for power breakfast networking event featuring a great line-up of speakers, including international motivational speaker and humorist, Gavin Sharples and a couch-discussion with key industry players on the Tourism Opportunities in the City of Tshwane
KZN Branch Speed Networking Event
18 September 2018
"Book and pay now for the SAACI KZN Speed Networking event, and enjoy an evening with a partner, at The Mercury Wine Week. Plus a get R20 off at the Eat Greek Food Stand.
6 hours ago
The SAACI Tshwane Branch has the pleasure of inviting you to the upcoming Tshwane Trends & Technology Showcase, in a world-class Dome, at Monte de Dios, on Tuesday 29 January 2019 from 14h00: https://t.co/b8NaI0TimT #saaci #eventprofs https://t.co/M2CJxHz07y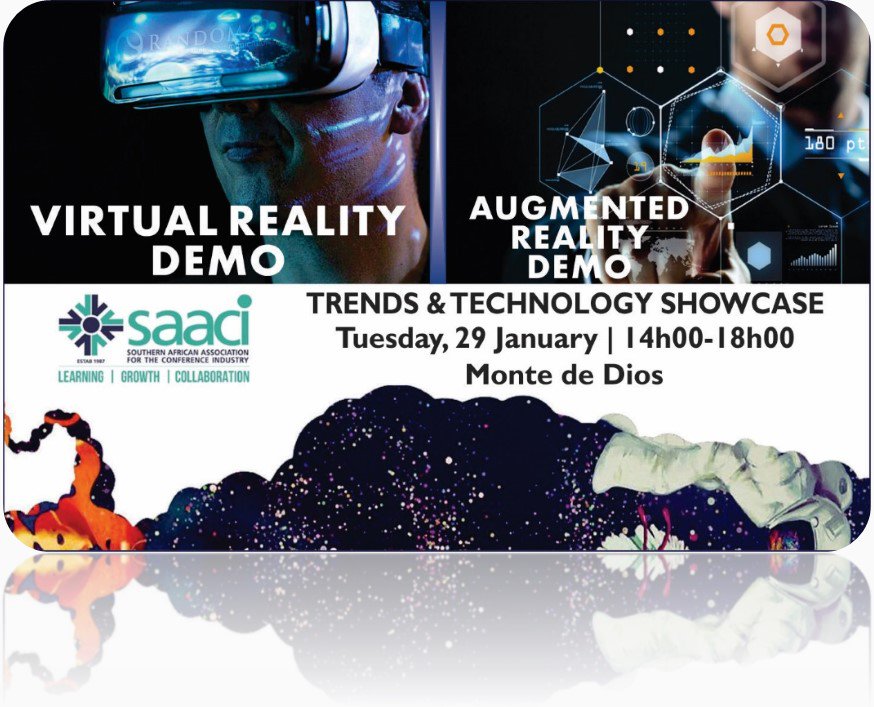 1 day ago
Join SAACI Tshwane and our MC, Harry Sideropoulos at the upcoming Tshwane Trends & Technology Showcase, in the Dome at Monte de Dios, on Tuesday, 29 January 2019. Info: https://t.co/H1JFOPtyq0 | Event link: https://t.co/b8NaI0TimT #saaci #eventprofs https://t.co/vKhr5YYAxb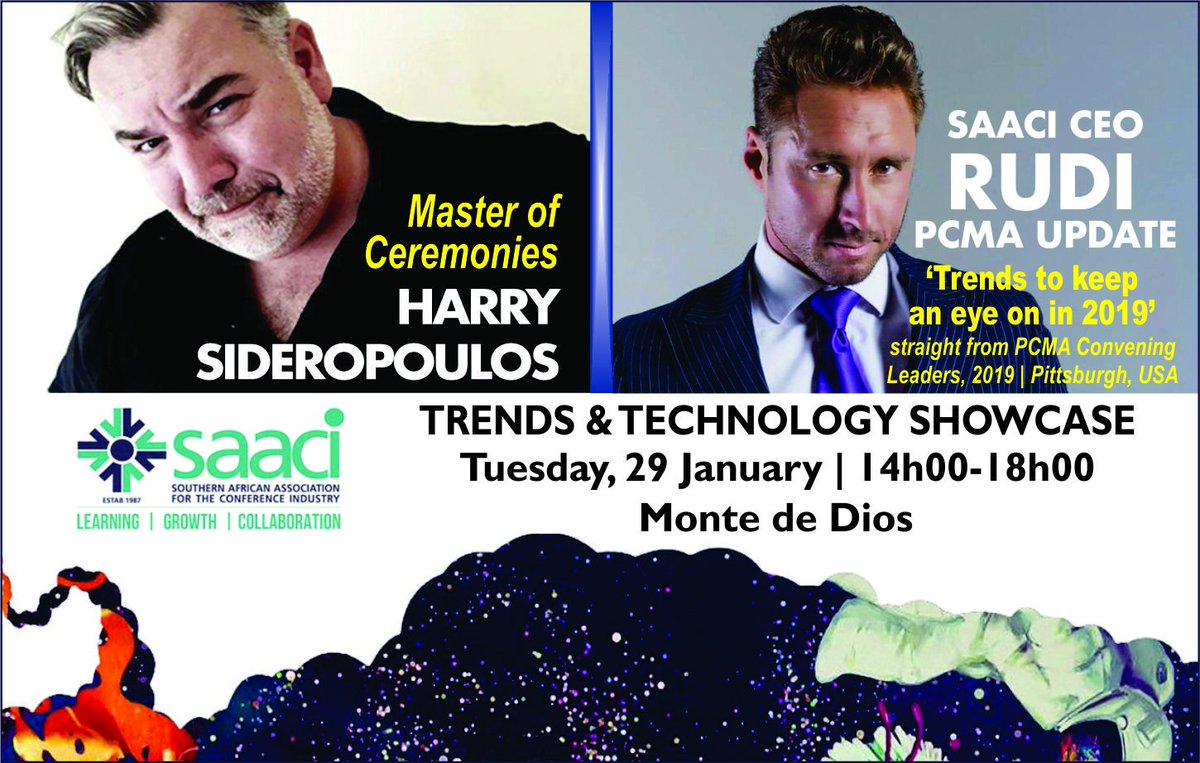 2 days ago
SAACI Tshwane has the pleasure of inviting you to an exclusive Trends & Technology Showcase, in a world-class Dome on Tuesday, 29 January 2019 from 14h00 at Monte de Dios in Zwavelpoort, Tshwane: https://t.co/b8NaI0TimT #saaci #eventprofs https://t.co/hkMZpdQg6v